Dermal and Lip Fillers in Edinburgh
If you're looking for the best dermal fillers or 'lip fillers near me' in Edinburgh at affordable prices, our friendly and experienced facial aesthetics clinician can help you achieve stunning results.
Our facial aesthetics team
You will benefit from the skills of our highly experienced principal dentist Dr Shivani Pawar (GDC No. 245945), who is passionate about helping patients restore their skin's youthful vitality.
Are you looking for 'dermal fillers near me' from a trusted dentist? You've come to the right place. All our dentists are registered with the General Dental Council (GDC) so you can rest assured you're in safe hands here at Marchmont.
How much do dermal fillers cost?
Due to their increasing popularity, especially lip fillers, dermal fillers are no longer solely for the rich and famous. To help keep our filler treatments as affordable as possible, we have ensured that our prices are extremely competitive compared to other facial aesthetic dentists in Edinburgh.
As a result, our prices (which include a free consultation) start from £169 for 0.5 ml Juvederm 2 Filler and discounted prices of £245 for 1.0 ml and £325 for 1.5 ml. Find out more aboit the prices of our facial aesthetics and dental treatments and special offers.
Look years younger with stunning natural looking results
Some of our patient's before and after dermal and lip filler results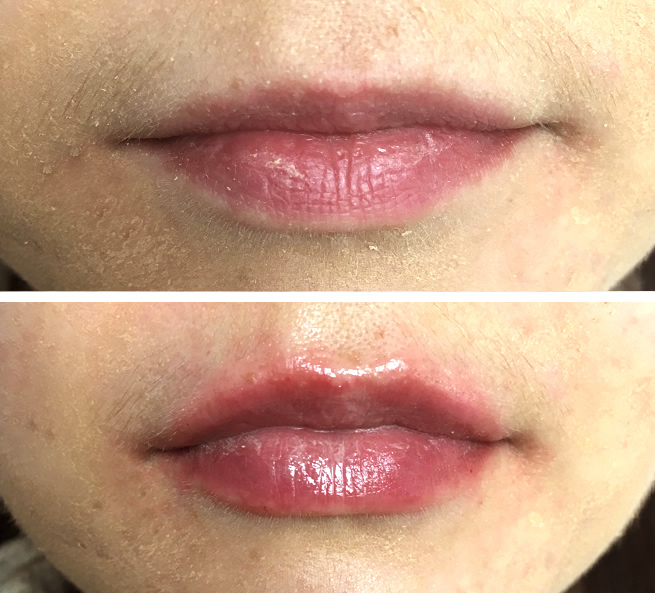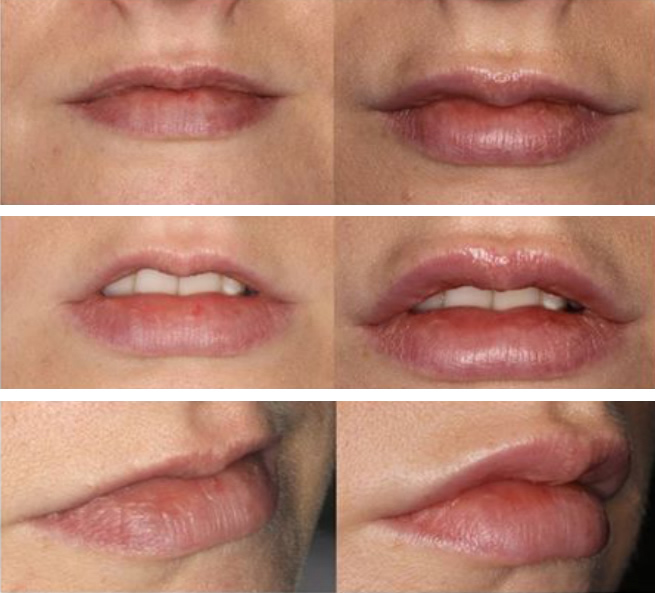 What are the benefits of dermal fillers?
Dermal fillers are injectable substances that are used to restore volume and fullness to the face and other parts of the body. Here's how you can benefit from dermal fillers:
1. Rejuvenation: As we age, our skin loses elasticity and volume, leading to wrinkles, lines, and sagging. Dermal fillers can help restore volume and give a more youthful appearance to the face and other areas.
Non-surgical: Dermal fillers are a non-surgical option for those who want to improve their appearance without undergoing surgery. The injections are quick and relatively painless, with little to no downtime required.
Customizable: Dermal fillers come in various formulations and can be tailored to suit individual needs. Different fillers can be used to target specific concerns such as wrinkles, folds, or loss of volume.
Long-lasting: Depending on the type of filler used, the results of dermal fillers can last from several months to several years. This means that patients can enjoy the benefits of their treatment for an extended period.
Minimal side effects: Dermal fillers are generally safe, and most people experience only mild side effects such as swelling or bruising at the injection site. Serious complications are rare when the treatment is performed by a trained and qualified practitioner.
Versatility: Dermal fillers can be used to treat a range of cosmetic concerns, from fine lines and wrinkles to acne scars and hollows under the eyes. This makes them a versatile treatment option for a wide range of patients.
It's essential to consult with a qualified and experienced practitioner to determine if dermal fillers are the right treatment for your individual needs and concerns.