If you're looking for quick, expert, affordable and highly effective Botox in Edinburgh then our friendly, state-of-the-art clinic can help.
Our expert facial aesthetics dentist, Katerina Susicki (GDC No: 103853) now has over 13 years experience, has a special interest in facial aesthetics, restorative and aesthetic dentistry and is fully trained in Botox wrinkle reduction treatments.
Reduce your wrinkles and look younger with natural looking results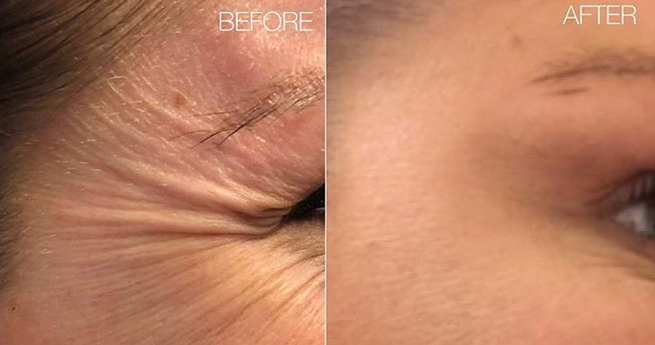 How much does Botox treatment cost?
Due to its increasing popularity, Botox treatment is no longer solely for the rich and famous. To help keep the treatment as affordable as possible, we have ensured our prices are extremely competitive compared to other dentists in Edinburgh.
As a result, our prices (which include a free consultation) start from £155 for one treatment area and discounted prices of £205 for 2 areas and £255 for 3 areas.
Check out our fees page for our latest prices and special offers.